In this tutorial we are going to have a Moodle Instance up and running on a Virtual Machine – inside Docker Containers.
First of all, install and get Docker up and running. Then, download Moodle or make sure you have a Git-Repository ready at hand. We are going to use docker-compose for this task. Now let's try and Run Moodle with Docker.
Moodle with Docker
We need a container that will have all the needed technology to run and serve the Moodle source code (your repository). This configuration will come from an Image, that we will use and configure through a docker-compose.yml file. Create a file docker-compose.yml and insert the version of docker-compose syntax that we are going to use:
version: "3.3"
These Technologies are needed:
Moodle Container

Operating System (Ubuntu)
Server (Apache2, Nginx)
PHP7.x (incl. php-curl, php-mysql, etc.)

Database Container
Database Docker Image
We are going to use a simple and straightforward solution from bitnami. We simple create a service that will use this image, and set some parameters like username, db_name, etc.
services:
  mariadb:
    image: "bitnami/mariadb:10.1"
    networks:
      - moodle-net
    environment:
      - MARIADB_USER=bn_moodle
      - MARIADB_DATABASE=bitnami_moodle
      - ALLOW_EMPTY_PASSWORD=yes
    volumes:
      - type: bind
        source: /home/maria_data
        target: /bitnami
    ports:
      - "3306:3306"
We call our service 'mariadb', expose some ports (3306) and bind a volume to persist our data on our host machine. We also attach 'mariadb' to a network moodle-net.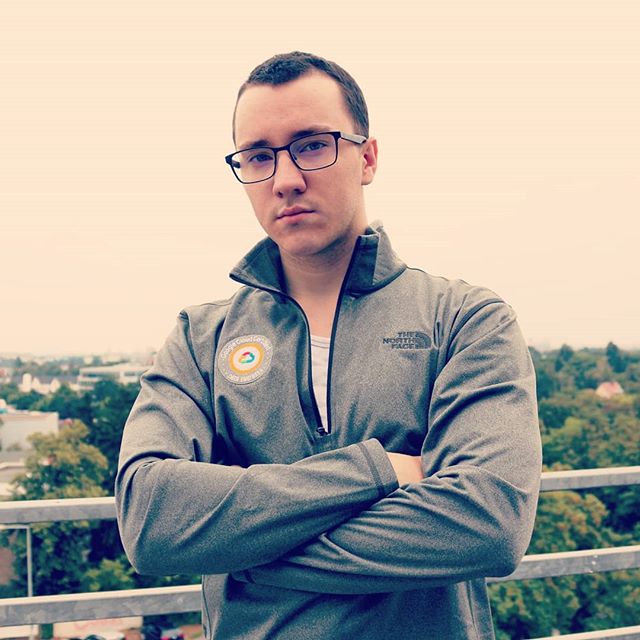 Andrey Bulezyuk
German IT Academy Coach
Andrey Bulezyuk is the founder of German IT Academy and a course creator. He mainly covers topics from Web Development (NodeJS, VueJS, Django etc.) to Data Science (Pandas, Numpy) and Machine Learning (Tensorflow, Keras, etc.). He published a German book "Algorithmic Trading", giving his readers the opportunity to learn how to code automatic trading systems for the stock market or the Forex. He has experience as a Backend and Frontend Developer. In his early years he worked on Web Projects as a Freelancer. Switched later to Financial Market System Developing. Currently employed as Machine Learning Engineer. He takes part in different projects and acts as a Co-Founder in different small start-ups. Andrey Bulezyuk was an employed Full-Stack Developer in Munich. Currently his duties do cover areas of Machine Learning and ETL.