Content Upgrade Für Sie haben wir unsere VueJS Schulung verbessert. Sie profitieren von modernen Technologien bei unseren Schulungen.
Mitarbeiter upgraden
Das VueJS Seminar (öffentliche Veranstaltung) und die VueJS Schulung (In-House Veranstaltung) dauern 2 oder 3 Tage (je nach Kenntnisstand der Mitarbeiter).
Der Dozent wird ihrem Personal die wichtigsten VueJS Themen beibringen. Ihre Mitarbeiter werden ebenso beim Lernen und Entwickeln von VueJS Apps unterstützt und begleitet. VueJS Seminar und die VueJS Schulung können 4 bis max. 12 Teilnehmer geschult werden.
Wir haben sehr gute Erfahrungen sowohl bei VueJS Schulungen als auch bei VueJS Seminaren sammeln können. Unsere Teilnehmer und Kunden waren total begeistert von der Technologie und sehr zufrieden mit unserem Service. Das Feedback war ausnahmslos 100% positiv.
Voraussetzungen für das VueJS Seminar
Basic JavaScript (or moderate Experience in another Programming Language)
Basic HTML and CSS experience
VueJS Seminar – Themen
Introduction to JavaScript and VueJS
Basic JavaScriptInteractive Content
Introduction to NodeJS and npmInteractive Content
VueJS ColdstartInteractive Content
Setting up Development Environment for VueJS
Vuedevtools – Browser ExtensionInteractive Content
Vue-Cli 3Interactive Content
Introduction to Visual Studio Code IDEInteractive Content
Basic VueJS
Structure and SFCInteractive Content
Vue-RouterInteractive Content
Instance properties and methodsInteractive Content
Vuex – Central Data StoreInteractive Content
Parent Child RelationshipsInteractive Content
Vue Template SyntaxInteractive Content
Advanced VueJS
User Interface Libraries (Vuetify, Quasar, … )
Building source-code & serving App
Deploying built App to AWS Cloud or Google Cloud
Fetching data from REST API with "Axios"
Using Vuex Plugin "Vuex-ORM"
Putting it all together: Example Project
Your Resume made with VueJS
Verfügbarkeit prüfen
VueJS Dozent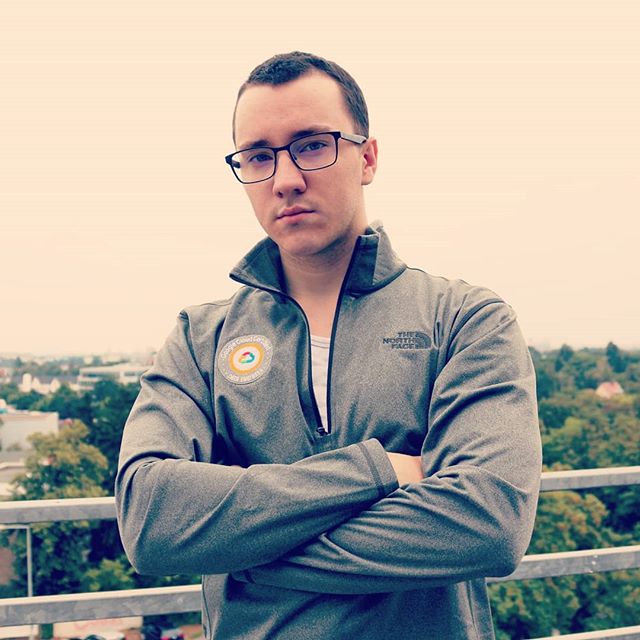 Andrey Bulezyuk
German IT Academy Coach
Andrey Bulezyuk is the founder of German IT Academy and a course creator. He mainly covers topics from Web Development (NodeJS, VueJS, Django etc.) to Data Science (Pandas, Numpy) and Machine Learning (Tensorflow, Keras, etc.). He published a German book "Algorithmic Trading", giving his readers the opportunity to learn how to code automatic trading systems for the stock market or the Forex. He has experience as a Backend and Frontend Developer. In his early years he worked on Web Projects as a Freelancer. Switched later to Financial Market System Developing. Currently employed as Machine Learning Engineer. He takes part in different projects and acts as a Co-Founder in different small start-ups. Andrey Bulezyuk was an employed Full-Stack Developer in Munich. Currently his duties do cover areas of Machine Learning and ETL.
Hier kriegst du kostenfreie VueJS Tutorials!